Rheumatoid arthritis is a chronic autoimmune disease that primarily affects the joints. The goal of management is to reduce inflammation, relieve pain, prevent joint damage, and improve overall quality of life.
Treatment options may include:
1. Medications: Nonsteroidal anti-inflammatory drugs (NSAIDs), disease-modifying antirheumatic drugs (DMARDs), and biologic response modifiers (biologics) are commonly prescribed to manage symptoms and slow the progression of the disease.
2. Physical therapy: Exercises and physical therapy can help improve joint mobility, strengthen muscles, and reduce pain.
3. Lifestyle modifications: Maintaining a healthy weight, regular exercise, and avoiding activities that put excessive strain on the joints can help manage symptoms.
4. Assistive devices: The use of assistive devices such as braces, splints, or canes can help reduce joint stress and improve mobility.
5. Surgery: In severe cases, joint replacement surgery may be recommended to replace damaged joints with artificial ones.
It is important for individuals with rheumatoid arthritis to work closely with their healthcare team to develop a personalized treatment plan that addresses their specific needs and goals. Regular monitoring and follow-up appointments are also essential to ensure that the treatment plan is effective and adjusted as needed.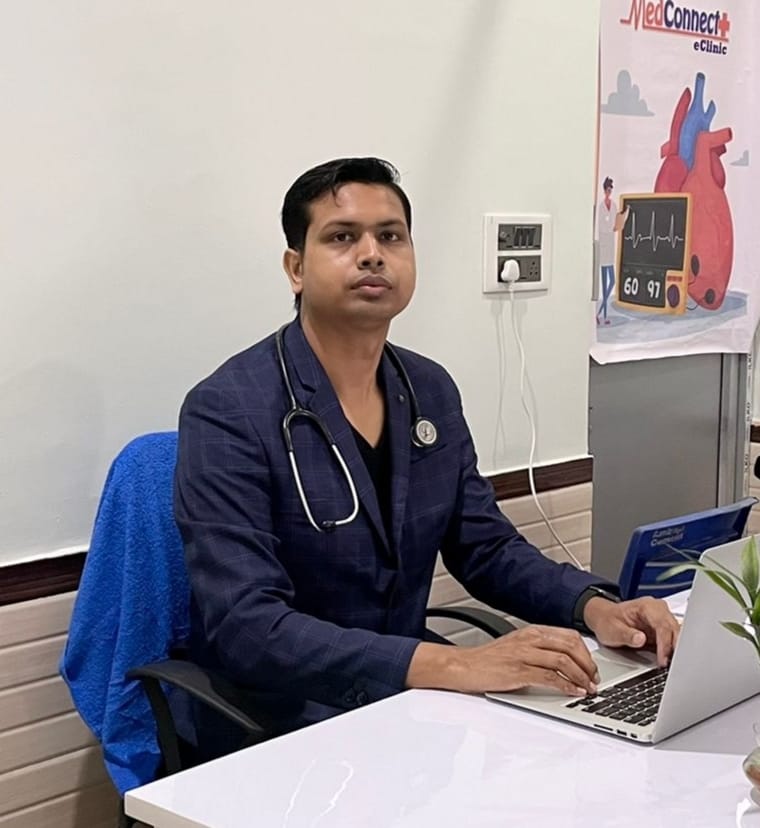 Dr. Debabrata Sarkar is a good Physician & Diabetes Doctor in Kolkata, Burdwan, Berhampore, Malda, Raghunathganj, Lalbagh. He did MBBS from Burdwan Medical College in 2013. After that Dr. Sarkar joined as House Physician in Internal Medicine and Cardiology department respectively.He gained wide experience in various patients of medicine and cardiology.He completed Post Graduate Diploma in Diabetes & Renal Management, Post Graduate Diploma in Advance Cardiology & ECG (Certified by Royal College of Physicians, UK). Currently Dr Sarkar is working in Murshidabad Medical College & Hospital.
FAQ :
How to book an appointment  – You can book an appointment by calling at 9734100999 or book appointment  online from 'MedConnectPlus: Book Doctors' app
Android: bit.ly/3a9bY84
IOS : bit.ly/mcplusios
How much consultation cost ? – Consultation fee is Rs. 400
May I know clinic locations? – Kolkata, Burdwan, Berhampore, Raghunathganj, Lalbagh, Malda