To manage diabetes, it is important to follow a healthy lifestyle and take proper medication as prescribed by your doctor.
Here are some tips to manage diabetes:
1. Eat a balanced diet: Include a variety of fruits, vegetables, whole grains, lean proteins, and healthy fats in your diet. Avoid sugary and processed foods.
2. Monitor your blood sugar levels: Regularly check your blood sugar levels and keep a record of it. This will help you and your doctor to make necessary adjustments in your treatment plan.
3. Take medication as prescribed: If you are on medication for diabetes, take it as prescribed by your doctor. Do not skip or alter the dosage without consulting your doctor.
4. Exercise regularly: Engage in regular physical activity such as walking, jogging, swimming, or cycling. Exercise helps to control blood sugar levels and improves insulin sensitivity.
5. Maintain a healthy weight: If you are overweight, losing even a small amount of weight can have a positive impact on your blood sugar levels. Consult a dietitian or nutritionist for a personalized weight loss plan.
6. Manage stress: Stress can affect blood sugar levels. Practice stress management techniques such as deep breathing, meditation, or yoga to keep stress levels under control.
7. Get regular check-ups: Visit your doctor regularly for check-ups and screenings. This will help in early detection and management of any complications related to diabetes.
Remember, managing diabetes requires a holistic approach and a partnership between you and your healthcare team. Follow their advice and make necessary lifestyle changes to keep your blood sugar levels under control.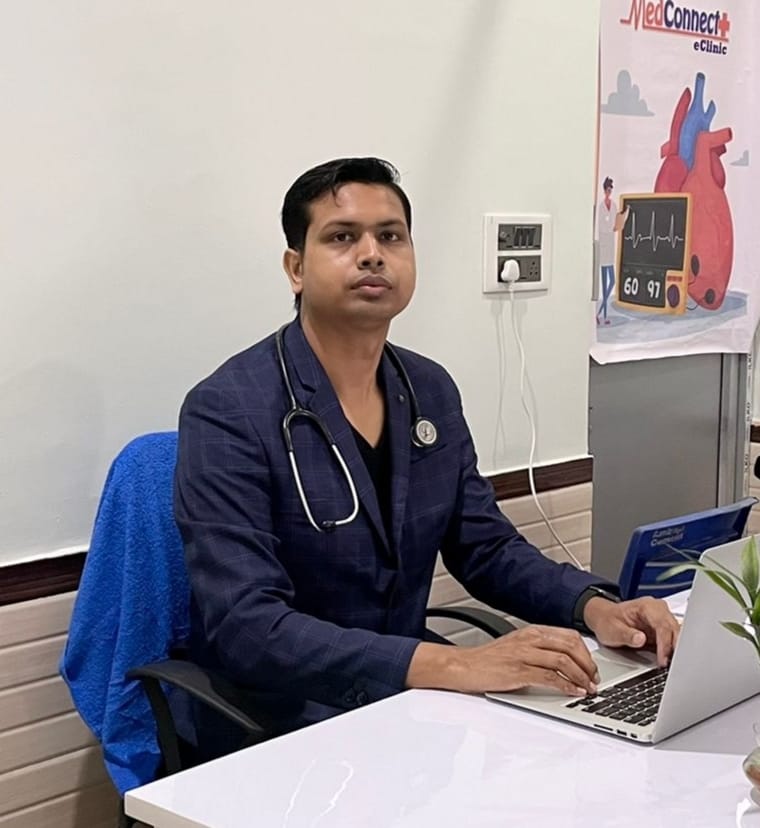 Dr. Debabrata Sarkar is a good Physician & Diabetes Doctor in Kolkata, Burdwan, Berhampore, Malda, Raghunathganj, Lalbagh. He did MBBS from Burdwan Medical College in 2013. After that Dr. Sarkar joined as House Physician in Internal Medicine and Cardiology department respectively.He gained wide experience in various patients of medicine and cardiology.He completed Post Graduate Diploma in Diabetes & Renal Management, Post Graduate Diploma in Advance Cardiology & ECG (Certified by Royal College of Physicians, UK). Currently Dr Sarkar is working in Murshidabad Medical College & Hospital.
FAQ :
How to book an appointment  – You can book an appointment by calling at 9734100999 or book appointment  online from 'MedConnectPlus: Book Doctors' app
Android: bit.ly/3a9bY84
IOS : bit.ly/mcplusios
How much consultation cost ? – Consultation fee is Rs. 400
May I know clinic locations? – Kolkata, Burdwan, Berhampore, Raghunathganj, Lalbagh, Malda