The management of Irritable Bowel Syndrome (IBS) involves a combination of lifestyle changes, dietary modifications, and medication.
Here are some strategies that can help manage IBS:
1. Diet: It is important to identify and avoid trigger foods that worsen IBS symptoms. Common trigger foods include fatty foods, spicy foods, caffeine, alcohol, and carbonated drinks. A high-fiber diet can also help regulate bowel movements and relieve constipation.
2. Stress management: Stress and anxiety can worsen IBS symptoms. Practicing stress management techniques such as deep breathing exercises, meditation, and yoga can help reduce stress and improve symptoms.
3. Regular exercise: Regular physical activity can help regulate bowel movements and relieve symptoms of IBS. Aim for at least 30 minutes of moderate-intensity exercise, such as brisk walking, most days of the week.
4. Medications: Depending on the symptoms and severity of IBS, your doctor may prescribe medications to help manage symptoms. These may include antispasmodics to relieve abdominal pain and cramping, laxatives for constipation, or anti-diarrheal medications for diarrhea.
5. Probiotics: Probiotics are beneficial bacteria that can help restore the balance of gut bacteria and improve symptoms of IBS. They can be taken as supplements or found in certain foods, such as yogurt and fermented foods.
It is important to work closely with your healthcare provider to develop an individualized treatment plan for managing your IBS symptoms. They can help determine the best approach for you and monitor your progress.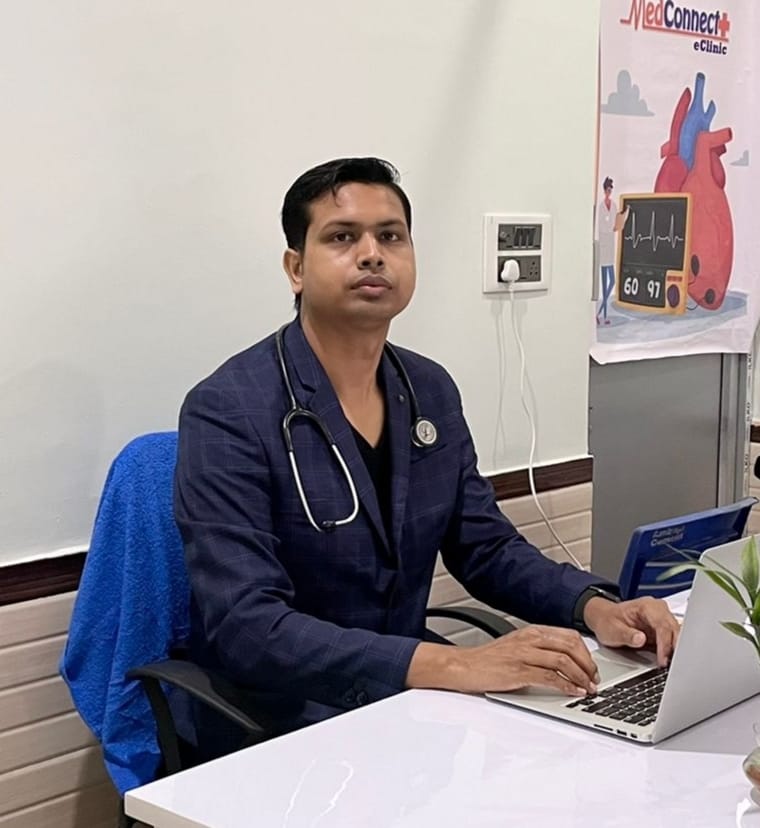 Dr. Debabrata Sarkar is a good Physician & Diabetes Doctor in Kolkata, Burdwan, Berhampore, Malda, Raghunathganj, Lalbagh. He did MBBS from Burdwan Medical College in 2013. After that Dr. Sarkar joined as House Physician in Internal Medicine and Cardiology department respectively.He gained wide experience in various patients of medicine and cardiology.He completed Post Graduate Diploma in Diabetes & Renal Management, Post Graduate Diploma in Advance Cardiology & ECG (Certified by Royal College of Physicians, UK). Currently Dr Sarkar is working in Murshidabad Medical College & Hospital.
FAQ :
How to book an appointment  – You can book an appointment by calling at 9734100999 or book appointment  online from 'MedConnectPlus: Book Doctors' app
Android: bit.ly/3a9bY84
IOS : bit.ly/mcplusios
How much consultation cost ? – Consultation fee is Rs. 400
May I know clinic locations? – Kolkata, Burdwan, Berhampore, Raghunathganj, Lalbagh, Malda