To manage migraine, there are several strategies that can be helpful:
1. Identify triggers: Keep a diary to track your migraines and identify any triggers that may be causing them. Common triggers include certain foods, stress, lack of sleep, hormonal changes, and environmental factors. Once you identify your triggers, try to avoid them as much as possible.
2. Maintain a regular sleep schedule: Lack of sleep or irregular sleep patterns can trigger migraines. Make sure you are getting enough sleep and try to establish a regular sleep schedule.
3. Manage stress: Stress is a common trigger for migraines. Find healthy ways to manage stress, such as practicing relaxation techniques, engaging in regular exercise, and seeking support from friends and family.
4. Stay hydrated: Dehydration can trigger migraines, so make sure you are drinking enough water throughout the day.
5. Avoid certain foods: Some foods, such as aged cheeses, processed meats, and foods containing MSG or artificial sweeteners, can trigger migraines in some people. Pay attention to your diet and avoid any foods that seem to trigger your migraines.
6. Consider medication: If lifestyle changes alone are not enough to manage your migraines, your doctor may prescribe medication to help prevent or treat them. There are several different types of medications available, including over-the-counter pain relievers, prescription medications, and preventive medications.
It's important to work closely with your doctor to develop a personalized treatment plan for managing your migraines. They can help determine the best course of action based on your individual needs and medical history.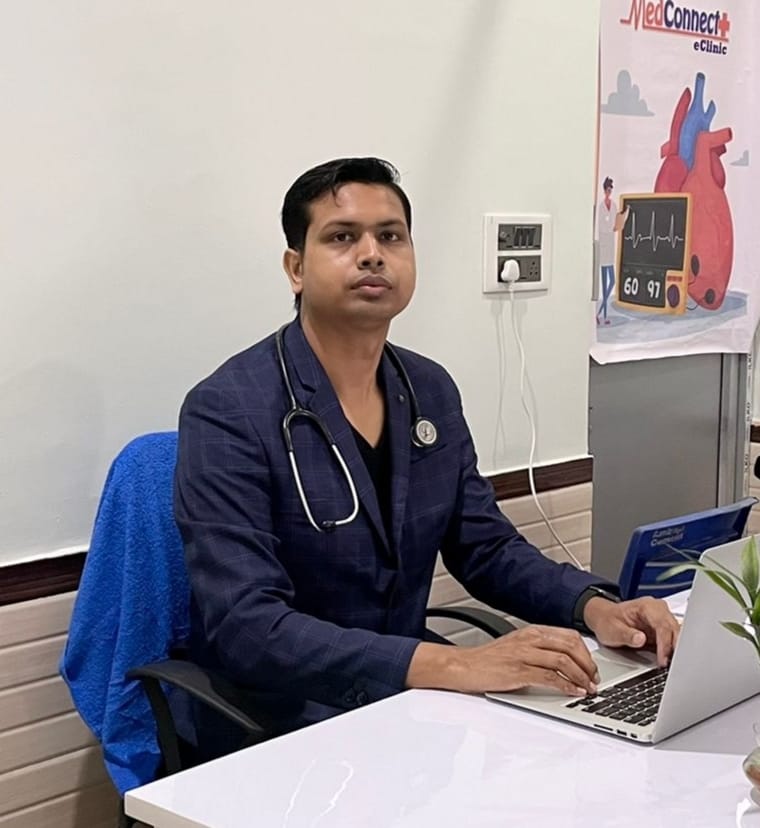 Dr. Debabrata Sarkar is a good Physician & Diabetes Doctor in Kolkata, Burdwan, Berhampore, Malda, Raghunathganj, Lalbagh. He did MBBS from Burdwan Medical College in 2013. After that Dr. Sarkar joined as House Physician in Internal Medicine and Cardiology department respectively.He gained wide experience in various patients of medicine and cardiology.He completed Post Graduate Diploma in Diabetes & Renal Management, Post Graduate Diploma in Advance Cardiology & ECG (Certified by Royal College of Physicians, UK). Currently Dr Sarkar is working in Murshidabad Medical College & Hospital.
FAQ :
How to book an appointment  – You can book an appointment by calling at 9734100999 or book appointment  online from 'MedConnectPlus: Book Doctors' app
Android: bit.ly/3a9bY84
IOS : bit.ly/mcplusios
How much consultation cost ? – Consultation fee is Rs. 400
May I know clinic locations? – Kolkata, Burdwan, Berhampore, Raghunathganj, Lalbagh, Malda