To manage asthma, it is important to follow these steps:
1. Take prescribed medications: Use inhalers and other medications as prescribed by your doctor to control and prevent asthma symptoms.
2. Identify triggers: Identify and avoid triggers that can worsen your asthma symptoms, such as allergens, smoke, pollution, and certain foods.
3. Create an asthma action plan: Work with your doctor to create a personalized asthma action plan that outlines your daily medications, emergency medications, and steps to take during an asthma attack.
4. Monitor your symptoms: Keep track of your symptoms and peak flow readings to identify any patterns or triggers. This will help you and your doctor adjust your treatment plan as needed.
5. Maintain a healthy lifestyle: Eat a balanced diet, exercise regularly, and get enough sleep to keep your immune system strong and reduce the risk of asthma attacks.
6. Avoid smoking: Avoid smoking and exposure to secondhand smoke, as it can worsen asthma symptoms.
7. Stay up to date with vaccinations: Get vaccinated against respiratory infections, such as the flu and pneumonia, as these can trigger asthma attacks.
8. Manage stress: Find healthy ways to manage stress, as stress can worsen asthma symptoms. Practice relaxation techniques, such as deep breathing exercises or yoga.
9. Regular check-ups: Visit your doctor regularly for check-ups and to monitor your asthma control. Your doctor may adjust your treatment plan based on your symptoms and lung function.
Remember, asthma is a chronic condition that requires long-term management. By following these steps and working closely with your doctor, you can effectively manage your asthma and lead a healthy life.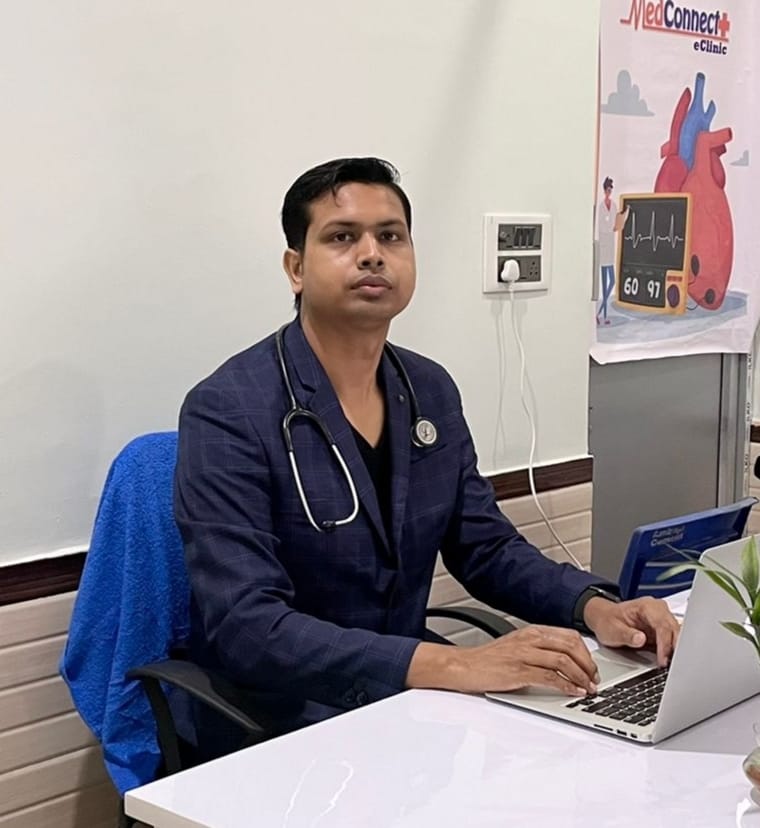 Dr. Debabrata Sarkar is a good Physician & Diabetes Doctor in Kolkata, Burdwan, Berhampore, Malda, Raghunathganj, Lalbagh. He did MBBS from Burdwan Medical College in 2013. After that Dr. Sarkar joined as House Physician in Internal Medicine and Cardiology department respectively.He gained wide experience in various patients of medicine and cardiology.He completed Post Graduate Diploma in Diabetes & Renal Management, Post Graduate Diploma in Advance Cardiology & ECG (Certified by Royal College of Physicians, UK). Currently Dr Sarkar is working in Murshidabad Medical College & Hospital.
FAQ :
How to book an appointment  – You can book an appointment by calling at 9734100999 or book appointment  online from 'MedConnectPlus: Book Doctors' app
Android: bit.ly/3a9bY84
IOS : bit.ly/mcplusios
How much consultation cost ? – Consultation fee is Rs. 400
May I know clinic locations? – Kolkata, Burdwan, Berhampore, Raghunathganj, Lalbagh, Malda